What a year it's been for my photography. After hunkering down for the pandemic, 2022 pushed us closer to normalcy, whatever that really is. I was able to travel again, see friends and family that I haven't seen in years, and get back into the swing of things as far as taking photos for work and pleasure. I'm also going back to a more traditional written format for this Year in Review, since while the video last year turned out pretty well, it's definitely a medium that I'm not fully comfortable with and it takes a ton more time and patience. On top of that, I haven't posted on here in forever and having the photos here in a gallery would do them better justice than to just embed them into a video. Just like in previous Year in Review posts, I'll walk through the select photos chronologically.
Surprisingly, January through March consisted of a ton of photos, more than I typically take during this time of year. I started things off with photos of Aaron's Porsche Macan for his Turo listing, some Senior Photos of Amanda's stepson, Kam, a couple weeks traveling through California, a Mini Cooper for Aaron, and finally Harper's birthday. This also gave me the opportunity to use some new lenses, including the Nikkor 100-400mm f/4.5-5.6 VR S and the Nikkor 105mm f/1.4E ED. If I feel motivated enough, I will probably make separate posts about those two lenses at some point in the future.
After a very eventful start to the year, Spring 2022 was definitely a bit more low key. The day job was extremely busy, but I was still able to head up to Vancouver for the first time in a couple years for a short weekend trip and Aaron was back with yet another car to add to his Turo fleet. The photo of his Mercedes on the updated Seattle waterfront is a personal favorite of mine and I'm very happy with how it turned out.
A chill Spring made way for an extraordinarily busy Summer, which didn't really seem to get going until after July 4th as far as weather and temperature goes. Things started off with my nieces visiting from California and doing some touristy things around Seattle and Leavenworth, with some portrait shots with Alan and Krystal in between. The location they chose near Snoqualmie Pass was absolutely epic, leaving me with one of my favorite outdoor landscape photos of all time. I also had a couple photoshoots for Collectible Automobile Magazine sprinkled in, along with Kainoa's Senior Photos and photos of my new Farer Charlton GMT watch. Finally, I was also able to take my first overseas flight in a couple years, heading over to The Netherlands for work and taking advantage of the opportunity to take some fantastic travel photos. I fell in love with Amsterdam and I'd really love to go back there with some friends to share the experience.
The year wrapped up with photos of more watches and a nice wholesome photoshoot with Lisa and her dogs. With the weather turning for the worse, I was able to practice more still life photos with my watches and lighting, which was a nice learning experience and a great example of the versatility and sharpness of my new Nikkor 24-120mm f/4 S. The beauty of both my Farer Durham and my Omega Seamaster Diver 300m really shined through thanks to this new lens. I hope you enjoyed going through these photos, and I hope I do a better job of posting more often here in the coming year. Thanks for all of your support, happy holidays, and I hope you all have a great new year's!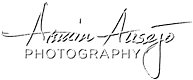 Copyright 2022 by Armin Ausejo Photography