About me
Armin "Hammer" Ausejo
Born and raised in Seattle, Washington to first generation Filipino immigrants, I have a love of cars, pop culture, history, music, and sports.
Quick Bio
Written by Jae Holt
Armin is a life-long resident of the Seattle area with over 18 years of photography experience. His clients range from individuals and small businesses to major events and global corporations. The Pacific Northwest provides Armin with the opportunity to photograph a wide range of landscapes – from busy cityscapes to quiet mountain meadows that all take your breath away. His portraits are as diverse as the people that live here. And his automotive photography bleeds speed, invites innovation, and creates conversation. Armin's photographs tell a story; let him tell yours.
My pursuit of photography as a profession led me to my full-time career as a digital marketer. Photography opened the door to digital marketing, where I've built my career in search engine optimization (SEO) and marketing (SEM), pay-per-click (PPC) advertising, social media, web development, email marketing, branding, go-to market strategy, customer lifecycle management, and visual data management and analysis. The skills I've developed in my career have helped me create a higher standard for my photography, which extends to ensuring I deliver the absolute best for my clients. My deep understanding of the digital marketing landscape also allows me to provide expert insight toward your creative needs in this space.
ACCREDITATIONS
PROFESSIONAL EXPERIENCE
Director, Digital Marketing and Transformation, current
Fluke Process Instruments
Global Digital Marketing Manager, 2017-2018
eBay Partner Network
Vice President and Editorial Manager, 2010-2017
NWMotiv.com
Photoshop Instructor, 2013-2015
University of Washington Professional and Continuing Education
Digital Marketing Specialist, 2013-2016
Fluke Corporation
Marketing Director, 2010-2013
WorldCNG
Contributing Blogger, 2011-2012
Definitely Filipino
Style Editor, 2004-2009
Subiesport Magazine
Vice President, 2006-2009
World One Performance
President
Project One Car Club
EDUCATION
HBX CORe (Credential of Readiness), 2015
HBX | Harvard Business School
Master of Communications in Digital Media (MCDM), 2004-2006
University of Washington
Bachelor of Arts in Communications, 1997-2001
University of Washington
Special thanks to Ryan Douthit and Josh Mackey for their mentorship and support.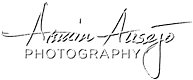 Copyright 2022 by Armin Ausejo Photography