Feedback is Appreciated
Testimonials
I invite my clients to leave reviews of my service and work. Nothing makes me more pleased than happy customers!
Armin Is AWESOME
Armin is a true pro. He communicates very well. Under promises and over delivers. Our shoot was wonderful and Armin shared his story with us. It was appreciated. The photos turned out fantastic! I'd use Armin again in a heartbeat. Thanks Armin!
Steve Bouddhabandith
Not just a jack of all-trades.
Armin and I have known each other for over 15 years, combining both life and work experiences together to get the best of both of what we're good at. It's easy to consider Armin as a jack of all trades with his ability in both the creative and analytic world, but he's more than that because he brings logic and focus to the table. In a world that's almost always reactive, Armin develops plans to be ahead of the game and is ready for any situation. In the short time frame I've known him, he has helped me with several different businesses guiding me through proper SEO, SEM, creative feedback, and more. His expertise is second to none and I trust his judgement more than more "experts" in the field. I fully recommend Armin for any project regardless if its Marketing, Analytic or Creative based.
Josh Mackey
Talented and awesome
Armin is and always will be one of my favorite photographers. When I was given the opportunity for him to shoot my car in May 2012, I was beyond thrilled. He was incredibly professional. The pictures turned out better than I could have imagined and to this day are still some of my favorites.
He's great at what he does and is also just a great person.
Katie Smith
the best in the northwest
I have had the fortunate opportunity to have Armin do a number of shoots for me, from personal engagement to automotive and product for advertisements. Armin is one of the best photographers in the Northwest hands down. He had made a great name for his photography and there are plenty of reasons showing why, all from his work ethic and his drive to make every photo as perfect as possible. He will not let you down when it comes to anything.
One of my favorite shoots we have done were the night shots of one of my old project cars. He was well-prepared for whatever condition we had, he scouted a great location prior to the shoot, had all the gear we needed, and it turned out being some of the coolest shots I have seen. He always has been on time, always has a plan, and will always make sure you're satisfied with the photos when it's all over. If you're ever considering a photographer for anything I would always recommend Armin Ausejo
Alan Whitright
The Family Man
Armin did a photo shoot for my wife, 6-month old son and I. He did a fantastic job and was willing to take multiple shots from multiple locations until my wife felt like we had the "perfect shot". I would definitely recommend Armin to my friends and family if they were looking for a good photographer!
Curt Andersen
Always impressed.
I met Armin at a shoot in 2003 and we clicked right away. I have worked with him several times since and I always come away impressed. He's imaginative, professional, intelligent and makes you feel comfortable. His work is continually amazing. After working with several photographers, he's simply the best.
Jasmine Azure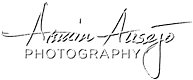 Copyright 2022 by Armin Ausejo Photography