Reach Out
Contact Armin
Serving the Greater Seattle Area of Washington State, USA
Available for travel at the client's expense
I'd love to hear from you.
Thank you for browsing my photography portfolio. Please use the form to contact me with any questions you might have, including pricing and scheduling. I'm happy to work with you to receive gorgeous photography to suit your needs and your budget. 
Email works best, as I'm often unable to take calls.
PHONE
+1 206.229.6783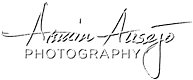 Copyright 2022 by Armin Ausejo Photography