I originally shot Bob's Yamaha XS850 back in October 2015, but it's been embargoed as he's been waiting for the photos to go to...
Continue Reading
A look back at the year 2015 in photos, through the lens of Armin H. Ausejo. Includes automotive, landscape, and Formula DRIFT photography.
Continue Reading
My friend Lee picked up a new Ducati motorcycle, but when he contacted me to take some shots of it, I wasn't prepared for...
Continue Reading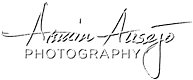 Copyright 2022 by Armin Ausejo Photography