I originally shot Bob's Yamaha XS850 back in October 2015, but it's been embargoed as he's been waiting for the photos to go to publication. The article is finally live, so now I can happily show off these great photos that we took in the Georgetown area of Seattle. Check out the full article on Bob's motorcycle here on The Bike Shed:
https://thebikeshed.cc/2016/01/05/bob-jackmans-yamaha-xs850/
And here's a link to all of the photos, followed by some of my personal favorites:
https://photos.arminausejo.com/Motorcycles/Bobs-Custom-Motorcycle/
Many thanks to Lee Johnson for the assistance!
Armin H. Ausejo
January 5, 2016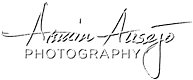 Copyright 2022 by Armin Ausejo Photography