Welcome to
ARMIN AUSEJO PHOTOGRAPHY
I'm a Seattle-based car photographer, also specializing in landscapes, travel, and portraits.
AUTOMOTIVE PHOTOGRAPHER
AVAILABLE FOR COMMERCIAL, EDITORIAL, AND PRIVATE WORK IN THE SEATTLE AREA
Previous clients include Toyota, Lexus, Barrett-Jackson, Mecum Auctions, Subiesport Magazine, NWMotiv.com, Modified Magazine, Import Tuner, and more.
PORTRAITS, LANDSCAPES, ETC
While automotive photography is my speciality, I enjoy many other styles of photography to suit your needs. I got my start in event photography, so I'm no stranger to just simply capturing the moment. Please don't hesitate to reach out!
0
Years as a Professional Photographer
I began my career in automotive photography and branched out into all different genres thereafter. I've also taught Adobe Photoshop at the collegiate level.
0
Print and Digital Features
Along with print and digital magazines, I also shoot for Turo, Bring a Trailer, and similar listings.
0
Years in Digital Marketing
I've been working in digital marketing since the infancy of Facebook and Google Ads, back when the only advertising you could do was on online forums.
Let's Work Together
I'll help you achieve your photography goals with my expertise and years of experience.
Greetings all, As you can see, ArminAusejo.com is going to WordPress! Please standby as I figure out this new theme system and such 🙂...
Continue Reading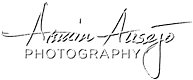 Copyright 2022 by Armin Ausejo Photography