EPIC Engineering Springs for 09+ WRX
My work with Dan and EPIC Engineering continues, now in a more formal marketing role.  Along with just taking photos, I'm also more involved in the R&D process and marketing the brand and products on various media, including online forums like NASIOC.  Above is the latest set of lowering springs that we're testing for the 09+ WRX.  Special thanks to Kevin for allowing us to use his car for testing.  The testing is going very well, as is the reception of the springs on NASIOC:
https://forums.nasioc.com/forums/showthread.php?t=1929040
We have another set of photos to take (in order to show off the final drop after the springs settle) and a few more measurements, but otherwise it looks like these are going to be ready for the market within the next few weeks!
Armin H. Ausejo
February 18, 2010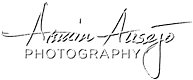 Copyright 2022 by Armin Ausejo Photography