Review: Samsung Memoir T929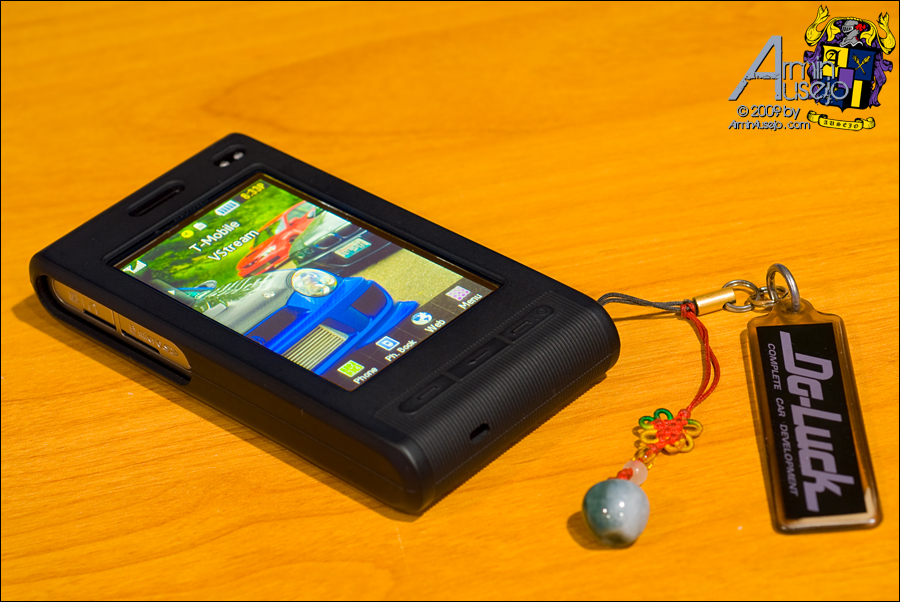 I've been meaning to post up my review of this phone since it replaced my venerable Sony Ericsson w810i a few months ago. My old phone is still going strong is Kyle's hands, and I still miss it to a certain extent. However, when I found out that this new Samsung Memoir not only had an 8 Megapixel camera (yes that's correct, 8MP) but also 3G internet browsing, it was a pretty quick decision for me. There's definitely more technical reviews out there that go over each and every feature with a video, but I just wanted to share my own personal experience with this phone after a few months of use. First off a few photos of the phone itself. The first two photos below show the gel case that I purchased with the phone when I first bought it. So far, the gel case has been a very good investment, but the phone definitely feels smaller and more sleek without the case.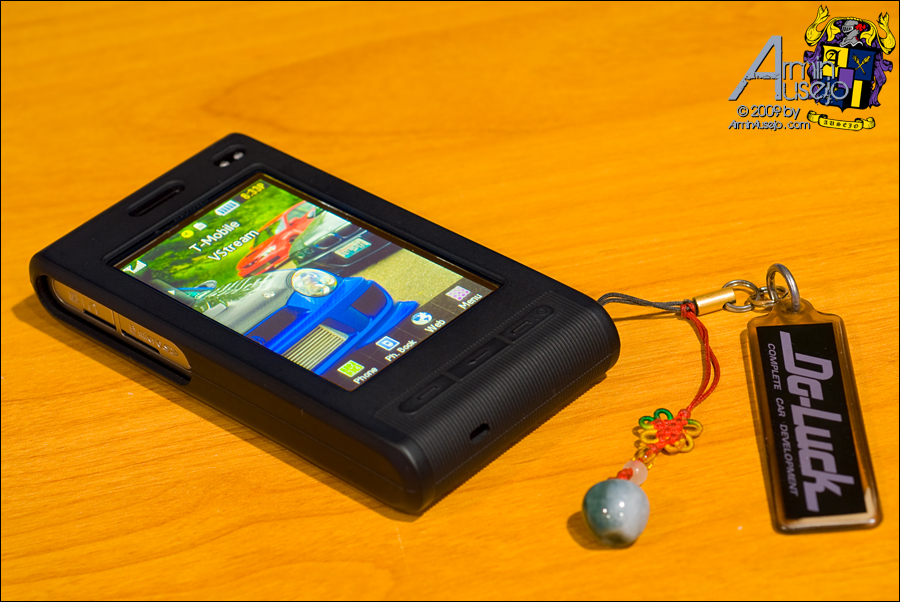 Here's how the phone looks outside of the case. The touchscreen is very bright and pretty responsive. It's not quite as responsive or as accurate as the iPhone, but it's also not pretending to be an iPhone either. The side bar on the left are widgets that you can customize to your liking. Obviously, you can see that I customized the wallpaper too.
Here's the camera business side of the phone. It features a Xenon flash that's very bright and effective, better than even most dedicated point-and-shoot cameras. The only drawback is that you can't use it as a flashlight, which is one feature I miss from my old phone. The lens cover stays shut whenever the phone is not in camera mode, but then snaps open once camera mode is enabled.
The main menu is very straight-forward, and you can get to each feature very fast. It plays MP3s fairly well, but navigating through some of the files can be a little cumbersome.
The phone features 3G internet access, but the preloaded browser isn't the greatest. It sometimes even croaks on websites that it calls "too large." It does get the job done for the most part though, and I typically don't have any problems finding what I need to. The browser doesn't support Flash, but it does allow for secure connections, so checking my online banking is simple and easy. You can also download Java-powered apps and games, but they have to be unsigned. On top of that, the QWERTY keyboard can be a pain to enable on Java apps such as Opera Mini.
And now we get to the whole reason why I purchased this phone: the 8 MP camera. The camera has more features than I've ever seen on any other camera phone, including zoom, multiple scene and shooting modes, countdown timer, white balance adjustment, ISO sensitivity, custom metering, contrast/saturation/sharpness adjustment, guidelines, and even GPS embedding. Here's how one of the photos looks on the photo review.
The camera definitely lacks shutter and aperture adjustment, but really wasn't expecting that either, since I'm sure allowing for that would make the lens and mechanicals much more expensive.
Also, since the flash is very close to the lens, red eye can be an (albeit fixable) issue. Video is pretty high quality, however I find the microphone to be much too sensitive, so recording audio at live concerts and the like doesn't even come out at all. Hopefully, this might be an easy firmware fix sometime in the future. The phone uses a MicroSD card and supports up to 16 GB. I've got an 8 GB card in mine right now, so I have no problem holding hundreds of photos, music, and video as well. Here's a few sample photos taken with this camera, each of which have had a small amount of post-processing to make them look a little better. For a camera phone, I think these photos came out extremely nice.
Overall, I definitely wouldn't replace a good, dedicated point-and-shoot camera with this phone, but if you're out at the club or away from your big DSLR, this phone works great as a "just-in-case" or emergency camera.  To sum it up, here's a list of my pros and cons:
Pros
8 MP camera is pretty damn good
Text messaging and standard phone functions are great
Good volume and speakerphone
Responsive touchscreen
3G secure web browsing
Decent battery life when using all the different functions
Plays MP3s and videos, and can be configured as ringtones for contacts
Cons
No shutter speed or aperture adjustment on camera
Microphone for video too sensitive
Can only run unsigned Java apps and lacks good apps overall
No WiFi
Touchscreen not quite as responsive or accurate as iPhone
Samsung doesn't sync contacts or calendar with Mac
Smugmug not included in bundled photo upload services
File browsing a little cumbersome
In short, you really do buy this phone for the camera and basic phone and text functions.  It's definitely a very good backup/just-in-case camera.  If you're thinking that this is a smartphone, you're lying to yourself, and it's definitely no iPhone killer either.  It really does get the job done and does it well for my tastes.  The only thing I really do miss from my old phone is the Mac contact and calendar syncing, but just about everything else is a vast improvement.
Armin H. Ausejo
June 19, 2009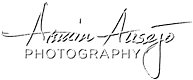 Copyright 2022 by Armin Ausejo Photography