Love Letter to the Nikkor 300mm f/4E PF ED VR
All photographers have favorite lenses, and more often than not, these lenses are usually pretty easy to guess. A fast prime like an 85mm or 35mm f/1.4 is usually among them, or some might stick with the "nifty-fifty" 50mm f/1.8, while others might pick one of the "holy trinity" of f/2.8 zoom lenses in the 14-24mm, 24-70mm, or 70-200mm ranges. While I do have some favorites among those, this post is not about that. Instead, this is my love letter to what I believe is one of Nikon's unsung hero lenses: the Nikkor 300mm f/4E PF ED VR. That's quite the mouthful for a name, but over the years this lens has continued to impress me every time I use it.
A Pound-for-Pound Contender
It's easy to go full "lens snob" and simply ask "why not a f/2.8?" Ironically enough, using the Nikkor 300mm f/2.8G VR2 is what pushed me toward using the f/4 version. I had rented the f/2.8G for Formula DRIFT Seattle back in 2013 and while it was an amazing lens, it was also about $6000 and required me to use a monopod. It's big, heavy, and exceptional in quality, but I know I simply wouldn't be using it often enough to justify the price and weight. For a career motorsports or nature photographer it would probably pay for itself quickly, but I wanted something less expensive with same range with high quality. The following year at Formula DRIFT, I tried using a teleconverter with my 70-200mm and the sharpness just wasn't enough for me, so I ruled that out. Fast forward to 2015 and Nikon releases the 300mm f/4 with a Phase Fresnel lens element that helps cut down on the size and weight without a huge sacrifice in image quality. I rented it for Formula DRIFT that year and instantly fell in love.
Not only is the lens so light that it didn't require a monopod, it doesn't even have a tripod collar and is physically shorter than my trusted 70-20mm f/2.8G VR2. Mounted on my D810 at the time, I had no problems with the autofocus, the vibration reduction worked great, and it just made taking photos easier while still giving me more range. Not only was able to get more reach on the track, but it also allowed me to get in closer off-track as well. The extra 100mm actually makes quite a bit of difference.
I ended up purchasing the lens not long after I had to send it back. At about 1/3 the cost of the f/2.8 version and proving its quality in real-world situations, it was a no-brainer for me. I was happy to use my own copy the following year.
Versatility and Practicality
It's easy to believe that being an f/4 is a crutch vs. the f/2.8 version, but it's actually proved to be much more versatile and practical for a variety of shooting situations. The much smaller size and weight allows me to bring a 300mm with me when I'm traveling, which has worked great for various landscapes and even zoo photos. Having a faster f/2.8 really wouldn't have helped at all here, and it would've been a pain lug around.
Still going strong in 2021 with the Nikon FTZ adapter
As I've moved my primary camera body to the Nikon Z7, I'm happy to say that the Nikkor 300mm f/4E PF ED VR is just as good as it ever was while using the FTZ adapter. I've noticed that this hasn't necessarily been the case with my zoom lenses, as they all seem to be noticeably softer using the FTZ adapter. However, my primes all seem to be just as sharp and the photo quality has been fantastic. It's as if the F-mount primes are better capable of making use of the Z7's high resolution, and the amount of detail that comes from each photo never ceases to amaze.
I'll probably do more "love letter" posts like this for some of my other lenses, but this one deserved to be first. The Nikkor 300mm f/4E PF ED VR is a lens to be celebrated. It's a lens that I'm proud to have in my camera bag and while I'd love to see what Z-mount version could do, I definitely won't be selling this lens anytime soon. If you're looking for a lens with some good range and lightweight for Nikon, you really shouldn't overlook this one.
Armin H. Ausejo
May 9, 2021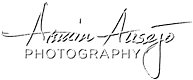 Copyright 2022 by Armin Ausejo Photography