Make no mistake: I love the E46 M3.  What I didn't love however, was the maintenance costs associated with owning a used M3 outside of warranty.  These costs eventually started to catch up with me, so I decided to start looking into new cars as a replacement.
As I've grown older, having absolute power and street superiority were no longer a priority for me; I'd rather have a nice, classy crusing car than a boy-racer fast car.  I made a budget for myself, took some test drives, and eventually found myself at University Audi in Seattle.  After a few weeks of exchanging ideas and thoughts with Ben and Christian there, we narrowed down the scope and costs of the car I was interested in and finally landed upon an A4 that was in stock.  Here are the details:
2010 Audi A4 Quattro

Brilliant Black exterior with black leather interior
Premium Plus Package
Sport Package
6-speed Manual Transmission
And of course, the photos:
After driving around for a bit, this car is exactly what I've been looking for over the past month or so of searching.  Decent power, excellent ride, awesome luxury creature comforts, great aesthetics and materials,  AWD, and a 6-speed manual.  If you're in the market for an Audi in the Seattle area, definitely make a stop by University Audi and ask for either Ben or Christian.  Both of them will take great care of you.  It was a pleasure doing business with both of them and the entire process was extremely painless.
Will I miss the M3?  Of course I will; after all, it was a car that I always wanted to own.  Maybe when I make it rich, I'll even get myself another one.  But for now, I'm quite happy with my purchase 🙂
Armin H. Ausejo
June 23, 2010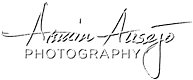 Copyright 2022 by Armin Ausejo Photography