New wedding-specific site! ArminWeddings.com
December 11, 2009 marks a momentous ocassion. Thanks to help and encouragement from Garret Alpers, "Armin Ausejo Photography" is now officially a recognized business in Washington state.  To help get this business off the ground, I constructed a new website dedicated to my wedding photography.  I'm going to making some major efforts to really get my wedding photography going, so if you know anyone that's getting married soon, I would very much appreciate the referral!  I'm still planning to add a few more things to the site, but otherwise it's pretty much complete:
Armin Ausejo Wedding Photography — https://www.arminweddings.com
You'll also notice now that when clicking "Weddings" from my Portfolio, you'll be taken to the new dedicated site.  This website will still be my main Portfolio site for everything, but it was definitely important to create a separate space for weddings.  After all, a bride isn't really going to really care about my automotive photography, all they're going to care about is weddings.
Thanks to all for your kind words and support thus far, and remember that if I'm on my way up to the top, I'm not planning on doing it alone 😉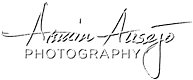 Copyright 2022 by Armin Ausejo Photography