Armin H. Ausejo
July 3, 2017
When my good friend Mackey asks if anyone's interested to help him shoot photos of his car, I'm typically first in line. Mackey and I started NWMotiv.com back in 2010 and he's always been not only a great friend and business partner, but also a mentor when it comes to photography. So, whenever he calls the banners, I always answer the call. Mackey's been working on his Mazda 3 project car for a few years now, and just recently added […]
Continue Reading
Armin H. Ausejo
September 25, 2014
Last month, together my NWMotiv.com partner in crime, Josh Mackey, photographed a set of features for NWMotiv that we called "theKings," comprised of some of the best Hondas that the Pacific Northwest has to offer. Mackey took the majority of the workload, while staff photographers Vinnie Nguyen and Ken Arnold II assisted with lighting and staff videographer James Whelan recorded this behind-the-scenes video:
Continue Reading
Armin H. Ausejo
February 10, 2012
Last Sunday, KP and I joined Josh Mackey in shooting Jason's Genesis Coupe. I really needed help in figuring out what I was doing wrong with rig shots, and thankfully Mackey was happy to show me the way. He showed us how to set it up properly and I quickly learned what I was doing incorrectly.  This finally allowed me to put my new (used) Tokina 17mm ƒ3.5 AT-X Pro lens to good use!  It was Mackey's shoot so I […]
Continue Reading
My good and long time friends, Russell and Suzy finally tied the knot on the 24th in Redmond, WA. It was a relatively small wedding, with both the ceremony itself and the reception taking place at the Clise Mansion in Marymoor Park.  I teamed up with my good friend and fellow photographer Tanya Jose, since we're both friends of Russell and Suzy and this would be our joint wedding gift for them.  I started out the day with the Nikkor […]
Continue Reading
Armin H. Ausejo
September 30, 2009
My good friend and fellow photographer Josh Mackey just posted up a blog that describes an experience that I feel all current and future professional photographers should be weary about. Given our current economy and everyone having budget cuts, it's important for photographers to make sure they watch out for themselves and not get screwed over, no matter the size of the job. Read all about it here:   Shrewd Business or Lesson Learned?
Continue Reading
arminphotodotcom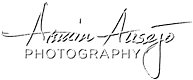 Copyright 2022 by Armin Ausejo Photography