Ashton Solecki for DailyDriven.com
Last Sunday, I had the pleasure and honor to take photos of my beautiful friend Ashton Solecki, who modeled some new products for DailyDriven.com. This was her first ever photoshoot and she was a total natural! I barely had to give her much direction and we had a blast working together. The photos turned out great and I can't wait to photograph her again. Thanks again, Ashton! And many thanks to Wence and Jo for helping out behind the scenes as well. You can find a few of the photos being used on DailyDriven.com here:
https://dailydriven.com/collections/beanies
And here's a sample of my favorite photos from the shoot:
You can find many more photos here as well:
https://photos.arminausejo.com/People/Ashton-Solecki-DailyDriven/
Including this one!
Armin H. Ausejo
November 7, 2016
arminphotodotcom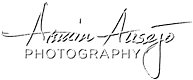 Copyright 2022 by Armin Ausejo Photography