It's been awhile since I've posted, but for very good reason…work! Work has been super busy, and I haven't had many cars to shoot lately. However, that will be changing soon, especially since I'm doing work for NWMotiv.com now. In the meantime, I was tagged on these photos on Facebook by my good friends Jayr and Mae de Leon:
Notice the shirt that Jayr is wearing?  That's actually his wife, Mae from a shoot that we did awhile back.  This of course makes it the best shirt ever!  I asked Mae to take a photo of the shirt by itself and she was happy to share this with me:
And here of course is the original photo it was taken from, by yours truly:
Awesome stuff! I'll be adding a few photos from that old shoot to my portfolio here at some point.  Thanks again to Mae and Jayr for letting me post this up!
Armin H. Ausejo
June 7, 2010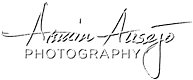 Copyright 2022 by Armin Ausejo Photography