Erich's Ings+1 WRX Overlooking the Columbia River Gorge
Last Saturday, Erich, Jess, and I traveled 2 – 2 1/2 hours east on I-90 to shoot his car for an upcoming publication. The original areas we had in mind to shoot turned out to be extremely busy, thanks in part to the 90-100 degree temperatures that were predicted. However, after driving along for a bit, we found a scenic view that worked perfectly for our needs. Here are just three of the photos we took at this location:
And the view from the actual location in Vantage, WA. The bridge you see is actually I-90 crossing the Columbia River:
Right now, I'm just waiting on confirmation from the publication to get these photos in. Thanks to Jess for driving for the rolling shots.  w00t!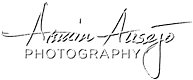 Copyright 2022 by Armin Ausejo Photography