5 New Poster Prints available
I spent some time tonight to add 5 new poster prints to Smugmug, each available for purchase at $70 + shipping!  Just click on each photo and click "Buy" at the top right corner. Be sure to also pick 20×30 inches for the size:
If anyone has any suggestions for poster prints from past photos I've taken, please don't hesitate to let me know!
Armin H. Ausejo
August 8, 2010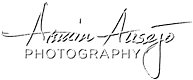 Copyright 2022 by Armin Ausejo Photography