Armin H. Ausejo
December 24, 2015
A look back at the year 2015 in photos, through the lens of Armin H. Ausejo. Includes automotive, landscape, and Formula DRIFT photography.
Continue Reading
Armin H. Ausejo
December 22, 2014
What a year, 2014 was! I may not have taken as many photos as I had in previous years, but I'd say the quality is up there amongst the best in recent memory. Rather than taking photos of anything and everything, I ended up being a bit more selective for the most part this year, and really took my time. I also spent a good amount of time teaching and tutoring, which was a great experience. Here's a look back […]
Continue Reading
My good friend Alan is getting married next year, and I'm honored to be a groomsman! Since I won't be photographing the wedding, he asked me to take his engagement photos instead. Check them out on my weddings site here: https://www.arminweddings.com/2014/09/alan-and-krystals-engagement/
Continue Reading
Armin H. Ausejo
December 24, 2013
2013 was a very successful and productive year for my photography. Check out all of the different things that I've photographed this year!
Continue Reading
Armin H. Ausejo
August 8, 2010
I spent some time tonight to add 5 new poster prints to Smugmug, each available for purchase at $70 + shipping!  Just click on each photo and click "Buy" at the top right corner. Be sure to also pick 20×30 inches for the size: If anyone has any suggestions for poster prints from past photos I've taken, please don't hesitate to let me know!
Continue Reading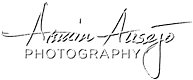 Copyright 2022 by Armin Ausejo Photography