Blue Scholars Kickstarter VIP Party
Blue Scholars are undoubtedly my favorite hip-hop artists.  With roots from the University of Washington and made up of just "one DJ and one MC, " they've always made music that speaks to me, not just through the beats and lyrics, but also through the connection I have as a Filipino American and University of Washington alumnus.  To raise money for their latest album, "Cinemetropolis," they used Kickstarter to "sign a record deal with the people."  I gladly pledged money to help produce their album, and as a pledger, I was able to join Blue Scholars for their album appreciation party on June 15th.  I brought my cousin Wence with me and it was a concert we both would never forget.
The night started out very chill.  We were welcomed into the Theater Off Jackson by a full bar, couches, chairs, and a white sheet in the middle of the room with a video playing on it.  As it turned out, the video being played had people overlaid onto it from the room next door.  Everyone who decided to brave being projected into the middle of the room would be recorded and replayed during the premiere concerts over the weekend.  Not long after Wence and I settled in, both Geo (the MC) and Sabzi (the DJ) came out from a back room and just went around to everyone, introducing themselves and conversing.  Not long afterward, a line formed to talk to Geo while Sabzi just did his own thing walking around the room.  After meeting most of everyone there, they said down for a question and answer session about the new album, specific songs and lyrics, and the duo's future.  Blue Scholars then ended the night with one of the best concerts I've ever witnessed in person.
I rushed to get the photos processed and was able to submit a few to be published on the Seattle Weekly's website.  You can find these photos here:
https://www.seattleweekly.com/slideshow/blue-scholars-vip-party-theater-off-jackson-33576391/
I met a ton of people that night, and unfortunately ran out of business cards.  Hopefully those who did get my business card are reading this now!  I also received a lot of requests to put these photos up on Flickr, so here are the links to both my SmugMug gallery and Flickr set:
https://verdugo.smugmug.com/Events/Blue-Scholars-Cinemetropolis/
https://www.flickr.com/photos/arminausejo/sets/72157626987127616/
And finally of course, some personal favorites of mine below.  Big thanks to guest photographers who graciously took photos of Wence and I with Geo and Sabzi!
Armin H. Ausejo
June 17, 2011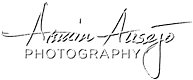 Copyright 2022 by Armin Ausejo Photography