Nate Robinson for DUB Magazine BTS
Back in July, my friend Richard Thompson contacted me and asked if I'd be available to assist him with a photoshoot up here in the Pacific Northwest. He said he was shooting a professional basketball player for Forgiato Wheels and DUB Magazine, but at the time he still wasn't exactly sure who it would be. Being a huge basketball fan myself (Bring Back Our Seattle Supersonics, dammit!), I could only guess who it would be, since the Seattle area has been home to quite a few past and present NBA superstars. As we approached the shoot date, he eventually found out it was Nate Robinson, who was playing for the Chicago Bulls at the time. Nate's not only the NBA's first 3-time Slam Dunk Champion, but he also grew up in the Seattle area and also went to the University of Washington. Needless to say, with his roots firmly in place here in Seattle, he's been one of my favorite basketball players for quite a long time. Thus, it was only fitting that I donned my UW gear and purple NWMotiv.com hat for the photoshoot.
I picked up Richard bright and early and we headed over to Nate's house. Nate was really down to earth and he and his manager TJ Regan were extremely accommodating to us. While Richard took photos, I took care of his lighting and reflector work, while TJ took video for his State of Nate web series. We spent the entire day shooting, and Nate was good enough to dress the part by changing outfits to match each of his cars that Richard photographed. Despite being "light bitch" the whole day, I still managed to take a few behind the scenes (BTS) photos:
Along with a few of just Nate himself too:
At the end of the day, we moved all the cars in place for the final main shot, and Richard got on top of a ladder that was on top of a sketchy rock area, while I moved from car to car with the lights and reflector:
And Nate changed into his Sonics gear, which put a huge smile on my face:
After the shoot was over, Nate was even kind enough to take a couple photos with me in his Shawn Kemp All-Star jersey, taken by Richard:
Many thanks to Richard for allowing me to assist on this shoot, and thank you once again to Nate Robinson and TJ Regan for their hospitality. Be sure to check out all of Richard's photos in the Nov/Dec 2013 issue of DUB Magazine, including the special Nate cover photo. Also make sure to check out TJ's State of Nate DUB Edition for the behind the scenes video:
https://www.youtube.com/watch?v=8fagZZgRMKs
Dubs up! Go Dawgs! WORDAAPP!
Armin H. Ausejo
November 27, 2013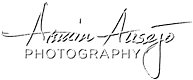 Copyright 2022 by Armin Ausejo Photography