2013 was quite a year of change for me, which helped me grow as a photographer, a marketer, and as a an entrepreneur. I took quite a wide range of photos this year, learned new processing techniques, and had some of my biggest and highest pressure jobs that I've ever had. I am blessed to have such great supporters of my photography in my life, and I'm thankful to each and every one of you for everything that you do. I'll highlight a few of my favorite photos of the year by month, but be warned, there are a ton of photos ahead! The first page will have photos from January to June, with the second half of the year on the second page.
If you'd just prefer to see them all at once, including a photos that I still loved but didn't quite make the cut for this post, you can view the entire gallery here, otherwise, scroll on down as we start with January:
https://photos.arminausejo.com/History/2013-Year-in-Review
JANUARY
I didn't take many photos in January, but the few that I did were all with a camera that I'd eventually purchase for myself later in the year: The Olympus OM-D E-M5.  Most of these were just test photos to see what the camera could do, but I was still very happy with the results.
FEBRUARY
After recovering from a foot injury that left me sidelined or at least less than mobile for much of January, it was nice to get out and about again. Winter is still traditionally slow for most of what I shoot though, so aside from a Muse concert and experimenting with some photos of my own car, it was pretty quiet just to make sure my foot was 100% healed up.
MARCH
Things really started to pick up in March, which was great since I had some really big life changes happen that would eventually affect many things going forward. I had Hien and Faizan's Engagement Photos to take, a couple features for Land Rover Owner International Magazine, and a last-minute trip to Southern California under not-so-great circumstances. I definitely made the best of this tough month for me nonetheless.
APRIL
I started off April still in Southern California, and as soon as I got back to Seattle my schedule was packed with Mudfest over two days at the Dirtfish Rally School and NissanFest, which kicked off the first of the major import car events for the year. As busy as this was, little did I know that my most busy days were yet to come.
MAY
After a hectic April, May turned out to be the calm before the storm. I helped out with shooting Tony's S2000 for NWMotiv, with one of my photos reaching ridiculous numbers of shares and likes on Instagram even months after the shoot. I also took a bunch of flower photos for my mom and Lee's graduation photos, along with meeting fellow automotive photographer Joshua Coleman and his wife Asa for the first time.
JUNE
June was supposed to be a quiet month, with just a photoshoot with Haila being the only things on my radar since we had NWMotiv's Forum Fest in the middle of the month. However, I ended up having to fill in as Faizan and Hien's wedding photographer for their three-day wedding at the end of the month, and then immediately the next day head off to Southern California again for a family vacation. So much for a relaxing month, but it was all definitely worth it for everyone involved.
Armin H. Ausejo
December 24, 2013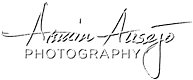 Copyright 2022 by Armin Ausejo Photography