Times are changing — farewell to Blaze
A Tweet that I made yesterday seemed to have some people concerned, or at least confused or curious as to what's going on. Thus, here is the explanation 🙂 As I mentioned in my blog about turning "The Dirty Thirty," one of the biggest concerns I have as I "grow up" is paying down debts, so that I can buy a house for example. Well, one of the things that was in the way was The Red Car, aka "Blaze." My 08 STI, while used as the shop showcase car for testing new products and such, was in my name. The shop helped pay for part of it, but the car was registered to me and I paid the car insurance. When we first got into the car, everything was going well and we all thought that I'd be keeping this car for many years to come. However, the economy tanked and required some things to change at the shop, so the value of having it as the shop showcase car started to wane. The car shows that we planned to take the car to had dwindled down, the time required to actually work on upgrading the car shrank, and thus I barely even drove the car at all. Since I already have my bugeye and my M3 still, the red car would simply just chill out at the shop most of the time. All this time of course, I was still making monthly payments and paying for insurance, so a hole in my pocket kept on getting bigger and bigger.
About a week and a half ago, my former co-worker Vince just happened to be stopping by the shop to say hi. In talking about cars and stuff, he mentioned he would love to have an 08 STI if he could get his hands on one for a good price, and was even already talking to the local dealer about buying one. Since finances were on my mind, I mentioned to him that I wouldn't mind if he took the red car off my hands, which of course would ultimately make us both happy. After about a week of figuring out all the details, we finally closed the deal yesterday 🙂
Both Vince and I are very happy with the situation. He's got a car that's only a set of fuel injectors, GT52, and a good tune away from 400 whp, and I've got a bunch more money every month that will help pay down my debts. Everything made sense and I firmly believe this was the best decision for me. Plus, if I'm able to pay down my debts now, who knows: maybe the new Subaru version of the FT-86 will be in my future come 2011! So, if anyone feels sad about it, please don't. The car is in great hands with Vince, and I'll be more than happy to live vicariously through him, especially if he decides to do the turbo upgrade and perhaps more in the future. To Blaze, I bid adieu…it was good times while it lasted, but thankfully we definitely won't be strangers.
Armin H. Ausejo
November 8, 2009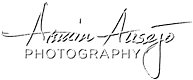 Copyright 2022 by Armin Ausejo Photography