It's officially one day before my birthday, although now it's RJ's birthday, so happy birthday RJ! Anyway, in relation to my last blog, here's a birthday wishlist for my 30th birthday. You'll notice that obviously some of these are pretty much impossible to happen overnight unless I've been bestowed omnipotent powers, but hey that's why it's called a wishlist, right? This list is in no particular order.
Health care reform that results in affordable health care for all. And by affordable, I mean preferably free, paid for by the same taxes that pay for our police and fire departments, since we're all in this together. People shouldn't be filing for bankruptcy and/or dying because they can't afford health care, period.
I think I still want this Lowepro SlingShot 350 AW backpack to replace my current one.
All my debts paid off, w00t!
Winter tires for the red car might be a good idea.
Russell needs to win Top Scoob.  A car with an STI motor and drivetrain swap and pretty much nothing else should NOT be winning.  There's nothing special about that car whatsoever…no style, poor choice in coilovers (D2, really?  ), and no originality either.  This is a clear example of why NASIOC can really suck.
All the dings taken out and the front bumper repainted on both the M-Thrizzle and blue car.
UW Huskies and Seattle Seahawks hoodies or jackets in purple and blue respectively.
Seahawks tickets!
Take the Sonics back from those Oklahoma City lamers.
Something to replace my die hard AMD Athlon XP 1500 1.29 GHz desktop running Windows XP Pro on 480 MB of RAM. When I build a computer, I damn well build it to last, and this thing is still chugging along, albeit very slowly. That's one of the good things I took from my past life at the HFS Helpdesk.
Big turbo, injectors, fuel pump, engine management, and a good tune for the red car. It looks so good but desperately needs some soul to back it up.
Definitely wouldn't mind a Nikon D700, but then I'd also have to get a Nikkor 24-70mm f/2.8 and a Nikkor 17-35mm f/2.8 to replace the DX lenses I'd be selling. The Nikkor 14-24mm f/2.8 is pretty badass too, except for the fact that I won't be able to use any lens filters with it. My Nikkor 70-200mm f/2.8 would have to stay on my current D300 unless I found a compelling reason to switch to the new version of the same lens.
M-Thrizzle's seats reupholstered. They were pretty worn when I first bought the car, and now the leather is even more worn. Probably want to fix the slider adjustment on the driver's seat while we're at it.
Well, that's a pretty nice and impossible wishlist! Once again, happy birthday RJ…and with that, I'm off to bed since it's already way too late.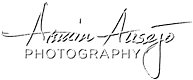 Copyright 2022 by Armin Ausejo Photography