A Celebration of Subaru Photos
A little less than 15 years ago, I began my photography career when I started covering car shows for Subiesport Magazine. Little did I know at the time, this would lead me toward my current digital marketing career today, all thanks to my love for the Subaru brand. The recent announcement of the S209 made me feel nostalgic toward how Subarus affected my life, so I decided to go into the archives and look back at the various Subarus that I photographed over the years. I've become friends with almost all of the owners of these cars and I hope they share some nice warm nostalgia with me as they look back at these photos.
Prepare for over 30 photos below, with a few comments about each one! Some of these have been lost in time thanks to a hard drive crash a few years ago, so I don't even have the original RAW files to edit anymore.
My very own 2002 WRX, aka "EVA-00," completely bone stock. This is where it all started, and I took this photo on a film point-and-shoot sometime in mid-2001.
My first ever feature photoshoot for Subiesport Magazine in 2004 was Tex's mighty GL wagon, "The Brown Beast." We went mud bogging out in the Cascade foothills and I was still very much learning how to use my first ever DSLR, the Nikon D70. I ended up reprocessing this photo years later after I learned few more techniques.
Russell's Legacy Outback Wagon ended up being my very first magazine cover. This photo was taken very late at night in early 2005, back when Century Link Field was just simply known as "Seahawks Stadium." The lights on the ground are still there, but good luck trying to get a car on top of them now!
Shaun was the first friend I made in the Subaru community. We met back at Garage SPL and hit it off immediately. He had the fastest bugeye WRX in the area for the first couple years, running a 13.2 quarter-mile on the drag strip with a Cobb reflash (pre-Accessport) and an RA gearset.
I accompanied my good friend Josh Mackey on his photoshoot of Ivan's STI here for Import Racer Magazine. This was Ivan's second Subaru, with his first one being a Zero/Sports kitted bugeye that owned the Subaru class at car shows locally. Ivan and I were good friends and he was essential in helping me learn how to modify cars. I even bought a bunch of used parts from him for my own car.
As you can see, I still didn't know how to use a circular polarizer yet at this point.
Jason aka "Hova" was another one of my first friends in the Subaru community. He used to work at World One Performance, where I eventually ended up working as well. We used to always say his car was too low, but nowadays it's quite tame compared to what's in style. His gold Volk Racing LE28Ns are still timeless today when paired with Subaru's World Rally Blue paint.
Ron is an unsung legend in the Subaru community, living in Oak Harbor, WA before moving down to San Diego, CA. His green, full Do-Luck kitted RS stood out quite a bit, and it's still alive in Ron's garage in Mexico. He's since moved on to a VIP-styled Subaru Legacy GT and continues to take home car show trophies in Southern California.
Dave "SaggioWRX" Wise is another local legend, who use to host "installfests" from his house before any Subaru-specific tuning shops started popping up in the area. This was also his second Subaru, and probably the first in the area to have JDM foglights and Prodrive PFF7 wheels. Dave would go on to start his own window tint company called "Solar Reflections," which eventually turned into "Solar Reflections Performance." Dave ended up doing a lot of work on my own car, both out of his house and at his eventual shop.
Patrick "P-Tricky" was probably the most devoted member of the local Subaru community, since he had to drive across the mountains every time he attended any of our meets or events. His WRX was a trendsetter in many ways, the least of which were the "P-Tricky Stripes" on the fenders that everyone (including OEMs) seem to be copying. Make no mistake, this car was the first modern tuner car to sport these stripes.
Jamie is a staple in the Subaru community as a whole. I don't know anyone that knows more about Subarus than she does. We featured her and her car in Subiesport Magazine, along with a few other prominent women Subaru owners. She's still very active in the Subaru community today and owns a plethora of different Subarus.
Erik's RS was another frequent car show winner, with the Prodrive P1 lip again giving another timeless look. After spending years with an aftermarket turbo kit on his stock 2.5L motor, he eventually swapped in a WRX motor with an upgraded turbo. Swaps like these were still very few and far between in 2005, but the folks at Pacific Import Auto were experts and did an immaculate job. This car was also eventually featured in Subiesport Magazine.
Another Subiesport Magazine feature, a different Erik owned this Forester that also had its engine swap done by Pacific Import Auto. This time, they swapped an STI motor into the Forester, essentially making it a Forester STI. The swap was so clean that it looked like it came from the factory this way.
I was heading down to see family in Southern California, so I used the opportunity to find a car to feature for Subiesport Magazine. I ended up meeting Franco and a few of his friends, which opened up the local SoCal Subaru community to me. My first ever tagged photo on Facebook is of me lying on the dirt gravel you see here, getting a close-up wheel shot — but it actually looks like I'd just been run over.
Ron had moved down to San Diego, and introduced me to a few friends that were members of the local AWJunkies group. We took photos on base in Coronado with all three of their cars.
Don's car was almost a clone of my own, just two years younger. He had the full Do-Luck kit, but also with the Do-Luck hood, low-post wing and the Do-Luck wheels as well. We were neck-and-neck for a few years at every local car show, but it was always a super friendly rivalry.
Stephanie's "Pretty in Pink" STI made a huge splash in the Subaru community, being both divisive and popular at the same time. The Subiesport Magazine feature ended up being a crazy popular thread on the NASIOC forums, with people commenting on the thread years after its original posting.
The Kitsap County Sheriff Office's Legacy GT police car also continued to make waves long after I shot it for Subiesport Magazine. My photos keep popping up on social media, often with my watermark cropped out of them. I'm not sure if this car is still in service, but it definitely makes you pay more attention when driving around Kitsap County.
Nick is another unsung Subaru legend. This car began its life as a black bugeye in a viral video on I-Club, ascending a huge sand dune that only dune buggies were climbing. This iteration had a 04-05 front end swapped on and a huge turbo mounted in the front, built specifically for drag racing. Nick continues to work in the automotive industry, working for a well-known engine internals manufacturer.
Jeremy's car continues a long line of well-built, turbo RS's from the Pacific Northwest, this time hailing from Idaho. Also featured in Subiesport Magazine, Jeremy's car was quite successful in the local car show scene. Jeremy's moved on to make waves in the RC car world, but his legacy of success continues to live on.
Phil from Element Tuning took the 1st Place Trophy at the very first Subiefest, and he successfully defended it here at Subiefest 2 down at Portland International Raceway. I got to know Phil pretty well after this and later in the year at Global Time Attack, along with Dan from Prodrive USA and Epic Engineering. These good relationships led to photographing products for both of their respective businesses, along with learning more about the automotive aftermarket industry as a whole.
From one Zero/Sports 06 STI to another, Bailey's car set the trend for beefy wheel and tire setups, with help from Dan at Prodrive USA. His car demonstrated that you could indeed fit an 18×9.5″ wheel with 265 tires on a stock body STI, well before the whole "hellaflush" trend became the go-to style for all tuner cars. Besides the beefy wheel and tire setup, this car was a beast with an Element Tuning GT52 turbo, Cusco Zero2E coilovers, the huge APS front-mount intercooler, and the Element Tuning Hydra EMS.
Shankar was probably my first real paid personal photoshoot. He just wanted photos to keep for himself, and it was a good alternative to shooting only for editorial coverage.
William was a long-time World One Performance customer and always installed the highest quality parts on his car. This was the first iteration of his car, which was still mostly stock in terms of performance. Eventually, he had planned to swap in an LS motor, but sold the car and moved back home to Indonesia before the build was completed.
Alex is yet another legend in the Subaru community, and this car toured with Hot Import Nights to just about every show in 2007. Based out of Maryland, I was lucky enough to finally meet him in person when they came through Seattle that year. His car is even more built now and has set a standard for all kinds of car show builds, not just Subarus.
While supporting the Element Tuning Time Attack Race Car at Global Time Attack, I took a few minutes to photograph Andy's all Prodrive STI. It's a good example of a subtle, well-modified Subaru and made for the perfect cover photo for this post.
"The Boost Brothers," or "Brothers in Boost," Eric and Brett were both stationed at Joint Base Lewis McChord and had a joint feature in Subiesport Magazine. Eric built his car specifically for time attack, whereas Brett's build was for a fast and potent daily driver.
Tex was back with a "new" car, this time his "Ultimate" RX coupe on RS 6-spoke wheels. Much like the Millenium Falcon, "she might not look like much, but she's got it where it counts, kid." This car will easily surprise any unsuspecting car on the road with its sleeper speed.
While I worked at World One Performance, we set out to build a new 08 STI as our testbed. With graphics by Tex and sponsorships from Epic Engineering, Invidia, Seibon and Toyo Tires, "Blaze" ended up being a test mule for various parts, including Epic Engineering springs, Element Tuning's Hydra EMS, GT52 turbo, a full Invidia turbo back, and a TurboXS front mount intercooler. This car handled like a dream and I still miss having it, even if it wasn't for very long.
Wence's WRX, "The Tallgeese," has a very storied history. It once belonged to our good friend Fook, had many adventures with the car. Wence bought it from Fook after he moved to Thailand, and suited it to his own liking with a fully built motor and big turbo upgrade. It's still Wence's daily driver to this day.
Erich wanted a truly epic location for photos of his car, so we drove about two hours east to Vantage, WA. Erich's car ended up ruling the Subaru class at local car shows for a few years, right up until the economy took a downturn in 2008 and most of the car shows disappeared. It was a complete car, with just about every aspect of the car touched other than the engine internals.
The folks at Fine Line Imports flew me down to the Bay Area's wine country to photograph a few of their shop cars, including this full Forester STI conversion. This was one of the best builds I've ever seen and ridden in, and this photo eventually became part of the Cobb Accessport's reflash screens.
Jeff won a raffle at the West Coast Subaru Show where I was giving away a photoshoot. As it turned out, we were able to get his car into Import Tuner with these photos, along with a great rig shot by my friend Mike Bowen. Jeff's STI stepped up the local car show game for Subarus, and he eventually sold it to Dick Hannah Subaru down in Portland, where it was showcased in their showroom.
Chris had the most modified Legacy GT in the area, and hired me to for some personal use photos. He had some car show success as well, but eventually moved out of state with his car.
Andrew's "RSTI" was quite the sleeper. Shot for Modified Magazine, this full STI conversion maintained all the classic lines and looks of a stock Subaru, with only the aftermarket wheels, bigger brake calipers, and shiny front mount intercooler giving it away. Andrew's car continues to be a very popular share on social media, most likely because of its subtle yet strikingly attractive looks.
Katie's "Rumble" Wagon always turned heads, and the feature on NWMotiv.com further increased its popularity. Another local car show winner, Katie also drove this car in autocross, proving it had both form and function. She kept the car for quite awhile, finally selling it to a private buyer in 2018.
I met Craig through Dan at Prodrive USA a few years ago, and I always try to see him whenever I head down to the San Diego area. We found this great location across from downtown San Diego that was full of pigeons. Channeling my inner John Woo, I had Craig throw a pebble at the birds to get them to take off and was able to capture this perfect shot.
We finally end this post where it started, back with "EVA-00," my own 2002 WRX. She's definitely a lot different from where she first started.
It's been a long, fun road over all these years. There were definitely peaks and valleys on this journey, but I wouldn't be here today if it wasn't for all of them. I hope you enjoyed this great look back and I'm looking forward to seeing what Subaru has for all of us in the future.
Armin H. Ausejo
January 20, 2019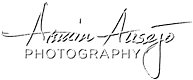 Copyright 2022 by Armin Ausejo Photography