Using the Nikon Z7 in Hawaii
I recently celebrated my 40th birthday with a short four-day vacation to Hawaii with a big group of my family and friends, and it provided the perfect opportunity to put my new birthday-present-to-myself Nikon Z7 to the test. I had rented it previously and fell in love with it, but this was the first time I could really put it through its paces. I was able to test just about everything that I would normally use my older DSLR bodies for, so this should really be a good realistic comparison of how the new mirrorless offering fits into my typical workflow. 
Gear
Before I get into the camera itself, here is a list of the essential gear that I brought with me:
Nikon Z7 body
Nikon FTZ adapter
Sigma 35mm f/1.4 ART
Nikon 85mm f/1.4G
Nikon 300mm f/4E PF ED VR
3 Legged Thing LEO carbon fiber tripod
3 Legged Thing Airhead Switch ballhead
Note that I don't have any Nikon Z-mount lenses, nor did I bring any flash or filters. I admittedly forgot to pack my filters with me, but I didn't have space for my SB-700 speedlight and I just simply don't own any Z-mount lenses yet. Thus, I used F-mount lenses 100% of the time.
Handling and Ergonomics
I'm used to having a vertical grip on Nikon bodies, so not having it on the Z7 was a bit awkward at first. However, the smaller size and weight made a really big difference and I ended up not even thinking about the lack of vertical grip the more I used it. The body was still very comfortable in my hands and I still had a good grip holding it without my camera strap attached. 
The entire system was definitely a little front-heavy with the F-mount lenses and FTZ adapter, but that didn't make for bad handling. A Z-mount lens would definitely make it feel more balanced, so I'm definitely looking forward to each of the new professional-level lenses to be released. Nevertheless, the FTZ adapter worked great with both the Nikon and Sigma lenses and while the autofocus wasn't instant snappy like it is on my D810, it was absolutely good enough for 99% of lighting situations.
The main thing that I'm still getting used to is the button and control layout. While it's similar enough to other Nikons for me not to be completely lost, it's different enough that I would be wondering where a button was or what menu a certain setting was listed under. I can change settings on my D810 or even my older D700/D300/D200 with my eyes closed, but I always had to look to see what I was doing with the Z7. Maybe I just need to use it more, but certain things like the drive mode or timer can only be changed through the menus and screen, so you always need to look at what you're doing. Perhaps I need to change my custom button settings again to make it faster, but it's never going to be a completely blind setting change anymore. 
Stills (Low ISO)
The Nikon Z7 really shines with landscapes and other still, low ISO photos. The 45.7 megapixels is crazy resolution, and even cropping the above photo from my Sigma 35mm f/1.4 ART shows some amazing results:
The detail in the clouds is incredible even with a 3rd party lens and the FTZ adapter. Switching to the Nikon 85mm f/1.4G and Nikon 300mm f/4 PF (respectively) is also amazing:
The Nikon Z7 is absolutely excellent in these circumstances. I had set up a custom user setting specifically for landscapes, which turns off all VR and also adds an exposure delay of 3 seconds, using only the electronic shutter to ensure there's no camera shake whatsoever. 
Stills (High ISO)
As I mentioned earlier, I didn't bring any flashes with me, so taking photos in low-light would really depend on the high ISO performance of the Nikon Z7. Couple that with being group photos where you want a deep depth of field, I've had to crank the ISO up pretty high. Even at ISO 12,800, the Nikon Z7 performed great.
Yes, they're noisy and probably less detailed than a D750 or even a Z6, but they're still very good and I have zero complaints. Being able to use the live preview in the electronic viewfinder was very helpful here as well, making it easy to find the right ISO for the exposure I wanted. Plus, the eye detection autofocus from the latest firmware update worked great and really nailed it without any issues. 
Action
One of the main complaints of the Nikon Z7, and mirrorless cameras in general, is their focus performance in high speed/action situations. I experimented with the different autofocus modes, plus being low-light also added another challenge to the system, but overall the Nikon Z7 worked just fine. It definitely doesn't have the accuracy of Nikon's 3D autofocus on their DSLRs, but I personally never really used that anyway for my motorsports photos, thus I was able to nail it just fine using single point or cross point. 
VR on the 300mm worked great, even at ISO 5000. The one big issue I did have with the continuous shooting was that it freezes the photos in the electronic viewfinder for a split second as it takes them. This might be a cool effect for showing spy or paparazzi photos in a movie, but it's pretty annoying when actually shooting. On a DSLR, you'll just see it go black for a fraction of a second while the mirror moves, but that's easier to deal with when tracking your subject than having the image itself frozen for that same amount of time. This might be the only real annoyance I have with the Nikon Z7 right now, but maybe I'll get used to it as I shoot more.
Video
I'm not a videographer by any means, but having 4K available is pretty damn cool! I just put these two clips together in Premiere and threw some color grading on it just to test it out. I don't think I'll be getting too deep into video stuff, but I'm happy that I have some really high quality capabilities just in case I want it. I didn't bring my Rode mic with me, so even just the on-camera mic actually performed better than I expected. Autofocus was also pretty good, especially given the low-light situation here.
Wrap-Up
After using the Nikon Z7 extensively on this short trip, I'm really optimistic about the future of Nikon's mirrorless Z-mount system. As good as the Nikon Z7 performed with the F-mount lenses, I can't wait to see what it can do with dedicated Z-mount lenses. I've moved almost completely to prime lenses, but I do have my eyes on the Nikon 24-70 f/2.8S as a good all-around option. If Nikon ends up releasing a Z-mount version of their 105mm f/1.4, I will probably have that pre-ordered as soon as it becomes available. Until then, I'll still be enjoying the benefits of using my older F-mount lenses with Nikon's latest mirrorless technology. Kudos to Nikon for what they've done so far!
You can check out more photos from the trip here on my Smugmug:
https://photos.arminausejo.com/Events/Birthdays-and-Parties/40th-Birthday-in-Hawaii/ 
Armin H. Ausejo
October 26, 2019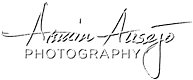 Copyright 2022 by Armin Ausejo Photography