Lexus NX Launch Event for Lexus USA
Last year, I shot two launch events for Toyota USA, the launch of the new Tundra and 4Runner and the launch of the new Corolla. I must've made a great impression, because this year the same agency hired me to shoot the launch event for the new Lexus NX here in Seattle. Unlike the Corolla shoot, which would take place at various touristy areas around Seattle, this time they called for more industrial, gritty locations with some nice scenic backgrounds mixed in.
Just like the past couple shoots, the timeline on this one was very aggressive: we had the full day on Sunday, July 6th starting at 8 am, but we had 7 cars to shoot at 7 different locations throughout the city, ultimately ending at around sunset. The fully processed and edited photos would then be due by noon the next day (Monday), so I ended up pulling an all-nighter to get everything finished. I didn't end up getting any sleep until about 8 am Monday morning, and really only got a few hours of sleep before I was set to shoot the actual press launch and dinner that night. Nevertheless, the photos turned out great (many thanks in part to the Nikon D800E and Nikon 85mm ƒ1.4G that I rented from BorrowLenses.com) and Lexus was very happy with them. Here are just a few of my favorites from the day:
You can view all of the photos from the shoot here:
https://photos.arminausejo.com/Cars/Lexus-NX-Launch-Event/
Special thanks to Wence Estrada and Sidnee Schaefer for their assistance on this photoshoot! I couldn't have done it without you.
Armin H. Ausejo
July 13, 2014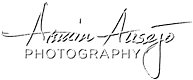 Copyright 2022 by Armin Ausejo Photography