What a year, 2014 was! I may not have taken as many photos as I had in previous years, but I'd say the quality is up there amongst the best in recent memory. Rather than taking photos of anything and everything, I ended up being a bit more selective for the most part this year, and really took my time. I also spent a good amount of time teaching and tutoring, which was a great experience. Here's a look back at what made 2014 so great.
Just like last year, I've separated the year in two pages, with January to June on the first page and July to December on the second page. You can also see all of the photos I've compiled for this review here:
https://photos.arminausejo.com/History/2014-Year-in-Review/
JANUARY
2014 started off with a bang, watching some fireworks at the Space Needle and starting off my mother's food calendar, which she was already planning to give away as her Christmas gifts later in the year. I also had a spectacular shoot with James Craig's S14, which was originally shot for Modified Magazine but eventually made it over to NWMotiv after Modified closed its doors.
FEBRUARY
Go Hawks! My beloved Seattle Seahawks won the Super Bowl, and I was happy to not just document the celebration at our favorite sports bar, but also join in the victory parade in the freezing cold temperatures. There was also more contributions to the food calendar taken this month.
MARCH
Spring was back after a cold winter, and this time I made it a point to get to The Quad at the University of Washington bright and early to avoid the crowds. I also went on a nice weekend getaway to Cannon Beach and visited The Goonies house in Astoria.
APRIL
With the weather slowly improving, April ended up being a very eventful month for photos. I started giving my first photo lessons of the year and had two back to back NWMotiv events with HondaFestNW and Nissan Fest.
MAY
More photo lessons with some street photography around Pike Place Market was the main highlight of May. It really ended up being the calm before the storm heading into Seattle's summer months.
JUNE
So much for summer: June overall was decent until the weekend of Forum Fest for NWMotiv (of course), where we once again had a crazy mix of sun and monsoon rains. It made for great photos even though many people couldn't deal with the weather.
Armin H. Ausejo
December 22, 2014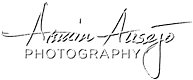 Copyright 2022 by Armin Ausejo Photography