Formula DRIFT Irwindale 2012
The final round of the Formula DRIFT 2012 season took place as usual at "The House of Drift" in Irwindale, California. It was an awesome event and I got to meet a bunch of people that I've been meaning to meet face-to-face for quite some time. I also rented a Nikon D4 to cover the event (big thanks to BorrowLenses.com) and really put it through its paces, which I'll review later on.  Until then, here are links to all of our coverage of the event on NWMotiv:
Formula DRIFT Irwindale 2012, Day 1
Formula DRIFT Irwindale 2012, Day 2
And of course a few of my personal favorite photos from the event:
Irwindale was a fantastic event, and I already can't wait to shoot more Formula DRIFT next year!
Armin H. Ausejo
November 8, 2012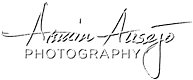 Copyright 2022 by Armin Ausejo Photography